What I wore Sunday #14
14:49
Jeans, cardigan, vest top, corsage. Annoying hair that I'm fed up of. Good, so that's Sunday. I made sure to wear something close fitting to back up my protestations that I'm not pregnant.
Honestly, you have a tummy bug for a couple of weeks and everyone thinks you're pregnant....what's with that?
I took a couple of photos of Saturday's outfit cos I was trying to extend my summer tops into the autumn/winter season. I tried a long sleeve top under this sleeveless top, what do you think?
Do you think it looks a bit odd or does it work?
Also I had my crochet ear warmer which I totally love. It's all very well wearing winter coat and scarf but I get cold ears and then it gives me a headache etc so this is perfect.
It was about £10 and if you want one let me know cos I'm not sure if
Loopy Lizzie's
got any ready made or whether she'll make to order.
This week's Shop your Closet was a free for all hence my trying to transition my summer top into A/W. Pop over to Yellow Blackbird for more info.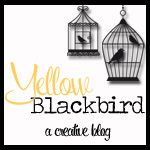 Samantha x
At home with Mrs H