Rosie Patchwork bag class { You CAN sew!}
16:00
Some of you eagle eyed readers noticed I added a new page to my blog called You CAN sew!

The next class I've got spaces in is my Rosie Patchwork bag class, and it'll be the last bag class I teach this year. If you're wanting to learn how to make a beautiful bag, this class is for you, don't miss it!

The class will be held on Saturday 5th October, between 10am - 4.30pm.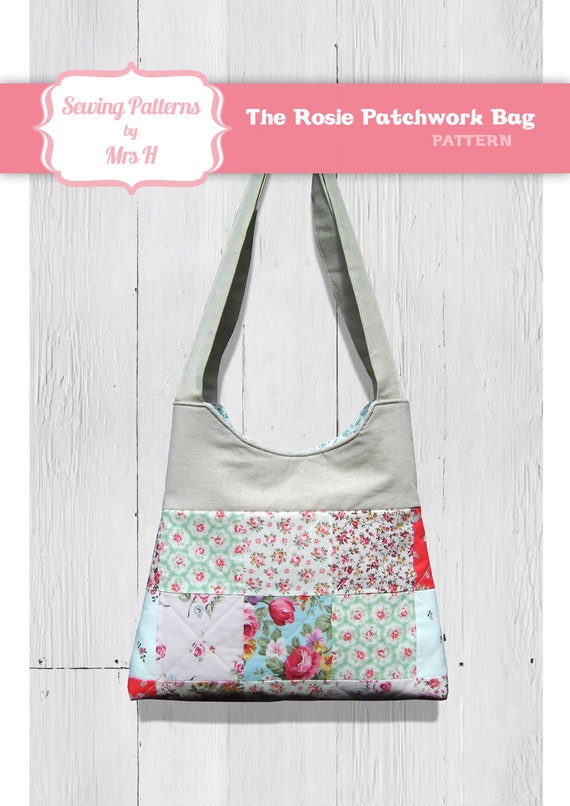 Depending on numbers, the class will either be held at my house, in my lovely paisley floored studio, or if there's a few of us, we'll be at my church hall where there's plenty of space to spread out and make a mess. Both are in the beautiful village of Cwmaman, just south of the Brecon Beacons national park in South Wales. There's free parking on the street and I'll give you very clear directions.
If you'd like to book into this class, to make your own Rosie patchwork bag, then please
book soon here
with your £15 deposit. Alternatively you can pay the whole class fee in one via paypal. The paypal button is great because you can pay by paypal or credi/debit card if you don't have a paypal account.
A materials list will come out to you two weeks ahead of the class (or as soon as you book if it's sooner) and you have the choice of purchasing your own materials, or paying for some with me. You could always mix and match too if you want to use your own fabric, but want zips/snaps & stabiliser from me, that's fine too.
I'd love for you to come along and learn to make this bag, it'll be a great relaxed atmosphere, ideal for bag making! Ideally you would bring your own sewing machine, but I do have a few available to borrow if you don't own a machine.
You do need to be able to use your sewing machine, but it's ok if you consider yourself a beginner/advanced beginner. As long as you can wind a bobbin, thread your machine & sew a straight seam you will be ok as there will be lots of hands on help, in this small group.
Pop any questions you have below with your email address and I'll reply to them as soon as possible,
I look forwards to our class!